CORPORATE PHILANTHROPY FILMS
Starbucks is known for their good coffee, mostly, not the fact that they have provided safe drinking water to some of the poorest people in the world. So when they launched their own line of bottled drinking water, Ethos Water, which helps raise the money for this good work, they wanted the story to be told. Through a series of events held across the United States, Ethos co-founders, Peter Thum and Jonathan Greenblatt, led Starbucks partners on 5K Walks for Water, where volunteers carried water through the streets of downtown Seattle, Chicago, New York City, Washington DC, and many other locations. Hundreds of Starbucks partners participated in these events, and they served as a way for Starbucks to educate their own about the incredible impact Ethos Water has in the world.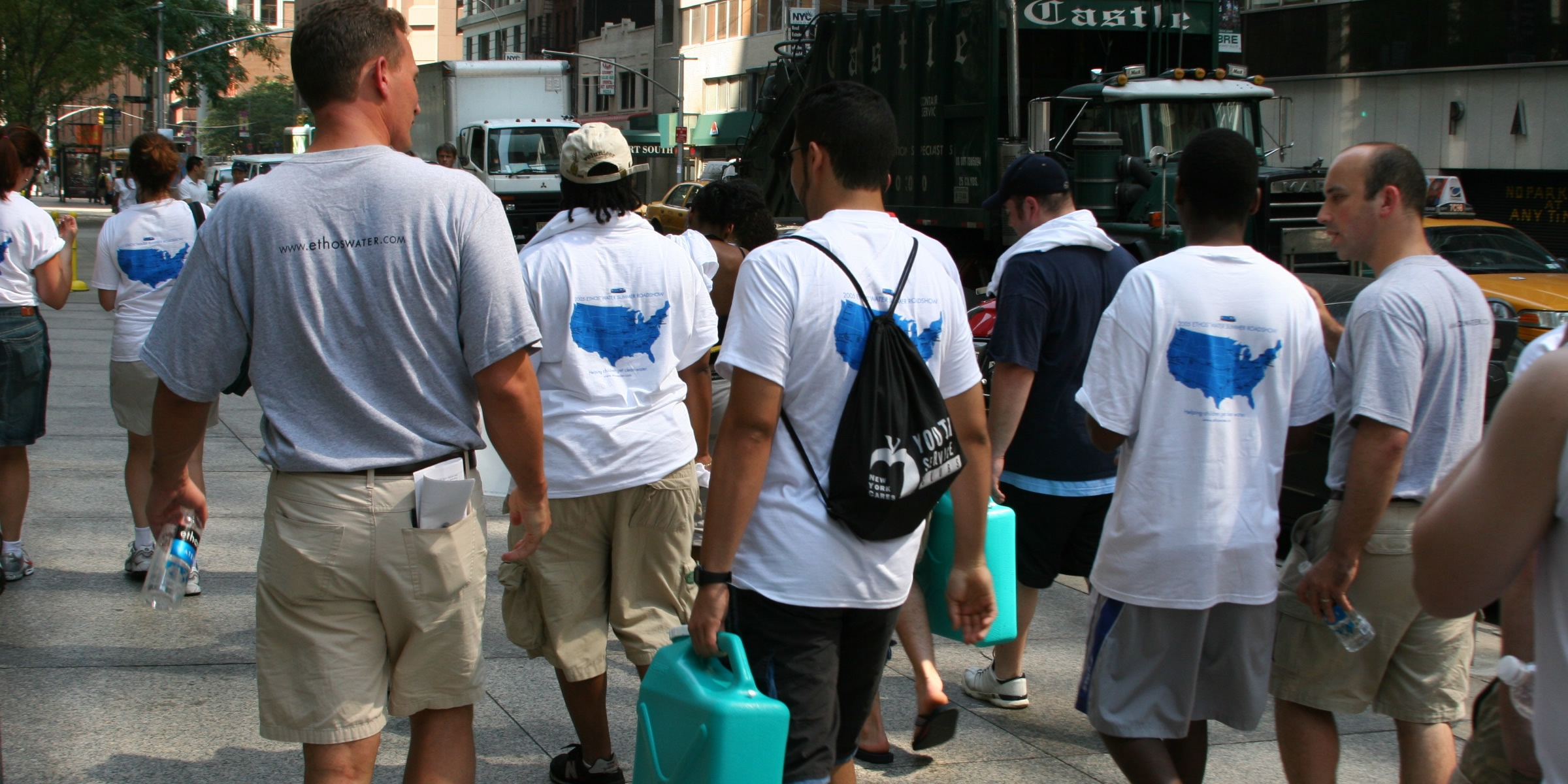 Here's the film we produced together, documenting the New York City Walk for Water.
Besides documenting several of the Walks for Water in the US, I accompanied Ethos to central Ethiopia in Africa and to the Lempira Mountains in Honduras in Central America to visit communities that were being transformed by the generous work of Ethos and Starbucks customers who drink Ethos Water. Here is a film from our trip to Ethiopia.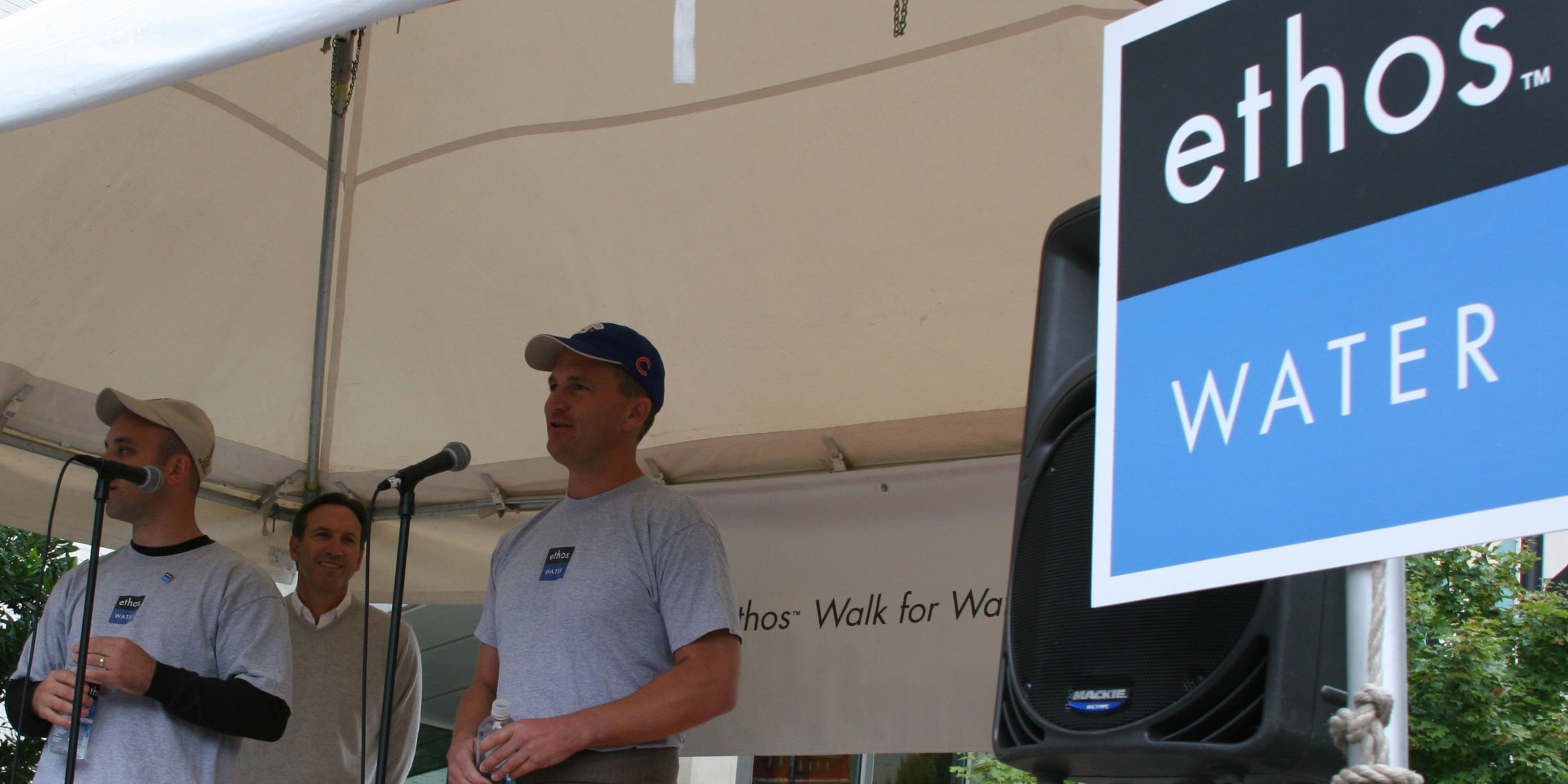 Starbucks Powell Barnett Park Makeover Film
In the Spring of 2006, I shot and produced a film for Starbucks Coffee Company that documented the Extreme Makeover of Powell Barnett Park. The first time I visited the park it had just been roped off by construction workers who were preparing to begin the major work on the place. Someone had the bright idea we try to do some time lapse video of the process, which led to my setting up cameras in various parts of the site over the next 10 weeks to capture the transformation. I had the pleasure to meet Maisha Barnett, who is the founder of the Powell Barnett Legacy Project, as well as granddaughter of Powell Barnett. And I got to see, day by day, the transformation of this beautiful park into the vibrant place that it is today.
Corporate Philanthropy Done Right
The partnership between Starbucks, who provided a grant for the makeover, and the community, led by Maisha, who organized and managed the work was a wonderful display of how corporate philanthropy can succeed in improving the lives of people in the local community. To top it off, though, this project culminated in a week of volunteerism like I've never witnessed before, and I've been around a lot of volunteer-driven events. Starbucks partners volunteered in droves, some 800 of them converging on the park to do real work, and put the finishing touches on the park. It was amazing, and fun to be part of.
Here's the film we produced, which I feel captures the excitement of the day, all while telling the story of the amazing makeover.
More Philanthropic StoryTelling by Christopher Lee Brown:
INSTRUCTIONAL FILMS
I offer a specialize set of videography services for Instructors and Teachers, regardless of whether you teach privately, for a college or institution, or in the business or not-for-profit world. If you have something to teach, or a group of people to train, and you'd like to capture your curriculum on video, I can help you do that. By incorporating video into your toolbox of teaching tricks, you can reach more students in more ways. Which in turn, enables you to focus on what you do best: teach.
Here is a film I shot and edited in a very remote location in Ethiopia, where the non-profit organization Water Aid (UK) has a Learning-by-Doing program, in which they focus their energy on learning from past experiences.
Besides videography, I have experience with modern online teaching platforms (Canvas, Blackboard, Angel, etc), so that once your curriculum is captured, I can easily put it into an online course for you, or show you how to do it yourself! Get in touch if this sounds like what you need.
[contact-form-7 id="276″ title="Contact Form Seven"]